Featured Products
Browse our science-backed formulas
Regular price

$49.95

Sale price

$37.46

Unit price

per
What Makes Our Products Different?
Our unique Advanced Collagen+ formula contains type I & type III collagen peptides, vitamin C, zinc, biotin, silica, copper and manganese – all vitamins and minerals that are essential for enhancing collagen absorption and production within the body. Without these key nutrients, the human body cannot properly utilize collagen. In addition, our formula is 100% grass-fed & grass-finished, non-GMO, gluten free, antibiotic free, hormone free and pesticide free.
SLEEP - a multifunctional, effective, and science-driven sleep support formula - is synergistic blend of plant-based ingredients that encourages your body's natural production of sleep regulating hormones, reduces stress, and promotes relaxation, all contributing to an improved sleep cycle.
SLEEP was intentionally formulated without the use of melatonin for those who have issues using it. Instead, we created a product that naturally promotes your body's own production of melatonin.
Recommended By Health Experts
"I have been taking collagen supplements for a few years now and have tried several different brands and formulas. I recently switched to Renewed Health collagen and have noticed such a difference in my joint and gut health with this collagen. Renewed Health's unique formula contains not only type 1 and type 3 collagen, it also contains vitamin C, zinc, biotin, silica, copper, and manganese, which are all necessary for maximum collagen absorption. It is also 100% grass-fed and grass-finished, which is something I look for in collagen formulas. Grass-fed and grass-finished collagen is superior to grass-fed and grain-finished because it is a higher quality source of protein.
Collagen composes 30% of your body's protein which provides structure and support to skin, bone, joint, muscle and gut health. As a Certified Registered Nurse Practitioner, I highly recommend Renewed Health's collagen formula. It is far superior to other brands and one of the highest quality collagen supplements on the market."
-Lindsey Evans MSN, CRNP, FNP-C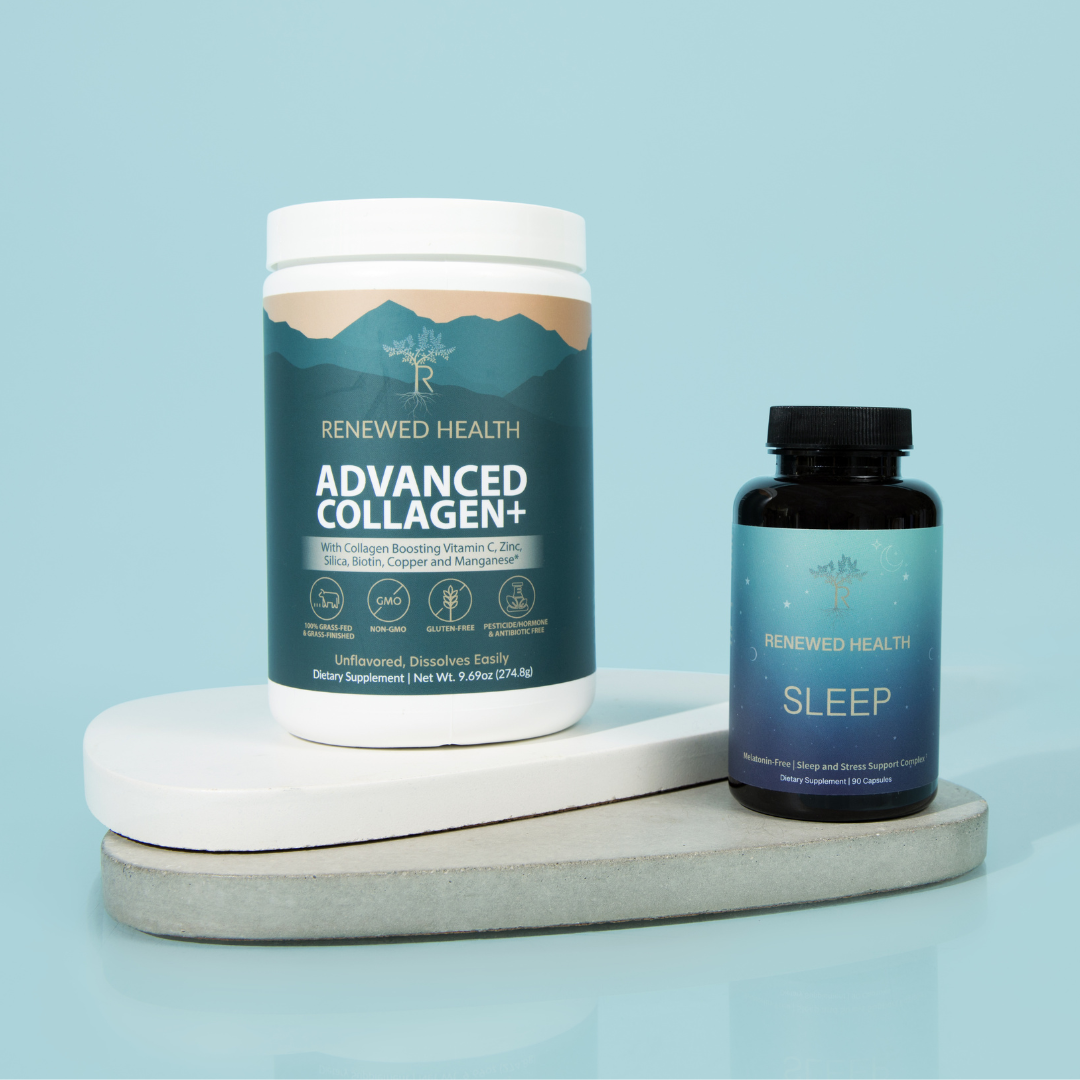 About Renewed Health
Health issues are challenging. Healthy living can be confusing. We know because we've been there. 
That's why our mission is simple – provide high-quality, research focused supplements that restore your health, support your lifestyle and help you feel renewed.
Learn More